Michael Vick -- Hit for Another Huge Loss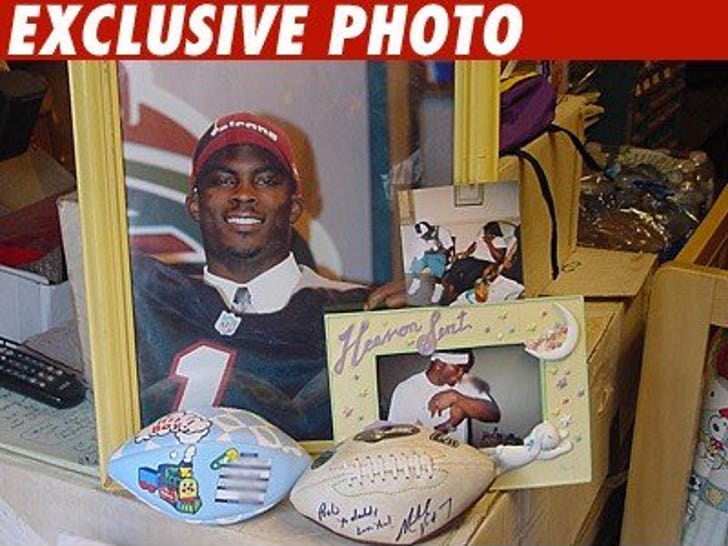 Imprisoned NFL star Michael Vick is finally generating some cash -- just not for himself.

Vick pulled the ol' "Paris Hilton" by leaving a bunch of his stuff in a storage locker that hadn't been paid for. The contents of the locker, stocked with all sorts of Vick's personal goodies, eventually went on the auction block. Since only five people showed up to the sale, a dude named Edward Howard says he was able to obtain the treasure trove of obscurities for a whopping ten bucks.
Now, Howard says he's already made a few hundred bucks selling off some of Vick's bedroom furniture and clothes on a street corner just a few days ago.
What Howard won't sell are pictures of Vick with his first-born son Mitez, a signed football Mike gave the kid, and other baby memorabilia. Howard says he'd like to meet Vick some day to hand over the stuff personally.
Vick will be in Leavenworth, KS for at least another year, case anyone's looking.