Photos of Locklear Arrest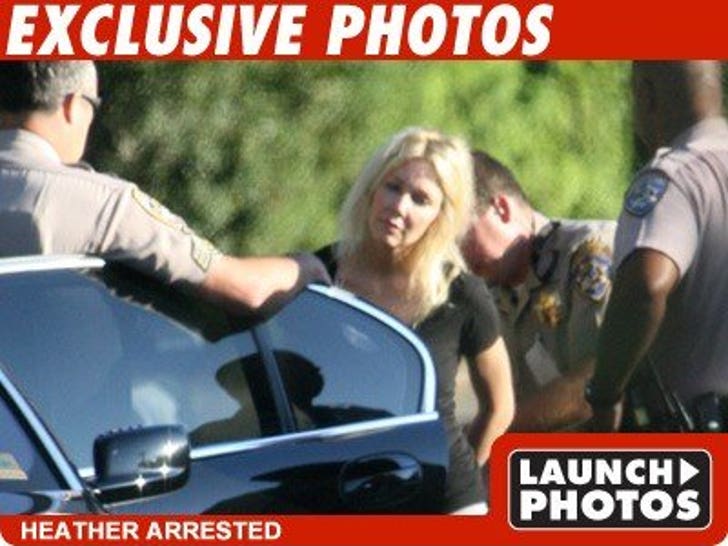 TMZ has obtained photos of Heather Locklear's DUI arrest on Saturday near Santa Barbara. The actress looks somewhat dazed as she's taken into custody. But after taking a closer look, she could have an interesting defense.

A resident called authorities after allegedly seeing Locklear driving "erratically" in a parking lot. But the CHP didn't see her driving -- she had pulled over on her own accord before they got there. There are reports she was arrested for driving under the influence of prescription medication -- but we're told the tests are still being analyzed. As we posted yesterday, no alcohol was involved.
The bottom line -- Locklear has a lawyer with a Ty Cobb batting average, Blair Berk. Especially given that deputies apparently didn't see her driving, look for a plea bargain and very possibly a reduced charge -- e.g., reckless driving.
By the way, check out the huge rock on her finger. She was apparently staying at the San Ysidro Ranch in Montecito with Jack Wagner.