Spears in the Headlights -- Brit Retreats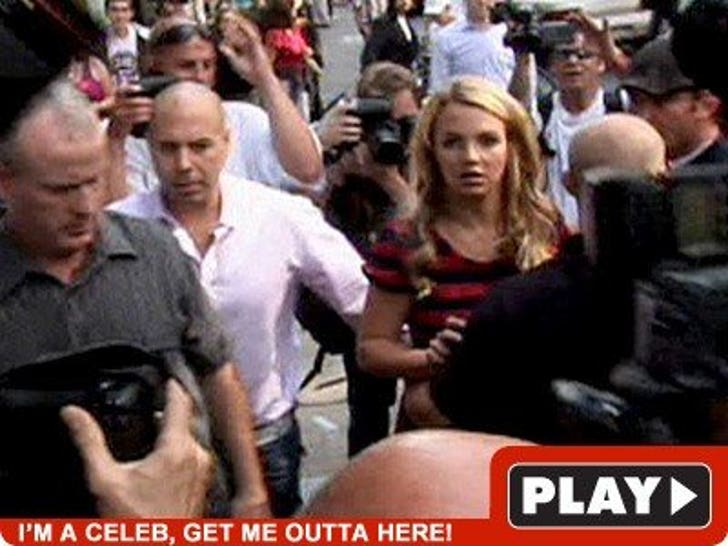 You could see the fear in her frightened doe eyes -- the exact moment Britney Spears decided a trip to a NY jewelry store was too insane for her to handle.

The crazy scene went down in Soho just moments ago, as Britney took all of 5 steps outside her SUV, when an army of paparazzi and overzealous fans overpowered her five-man security squad. She turned, she froze, she ran back into the car, and finally -- she got the hell out of there.