CBS Newswooman Likes Saddams, Not Chagalls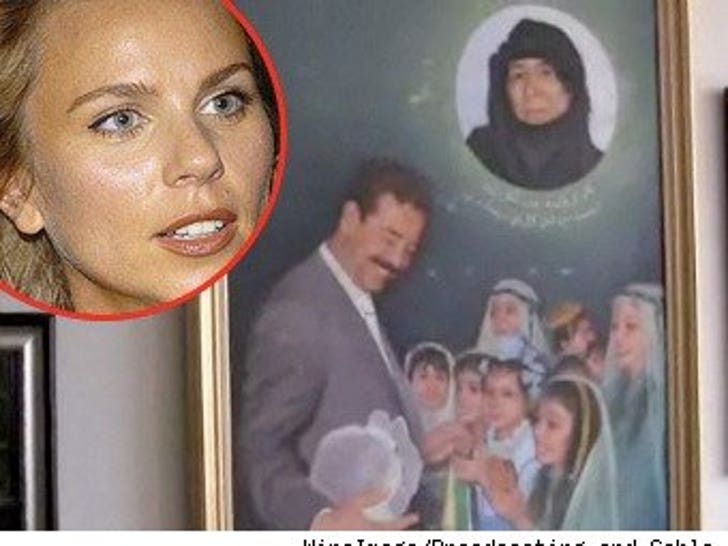 Lara Logan -- that hot homewrecking war correspondent for CBS -- could be between Iraq and a real hard place for allegedly taking some loot from Iraq.

A video -- shot by Broadcasting & Cable -- shows pre-invasion portraits of Saddam Hussein hanging in Lara's New York office. The New York Post points out, taking items out of Iraq could constitute theft. They say Immigration and Customs Enforcement is checking into it.
Lara's been in the news lately for getting involved with, and knocked up by, a married guy while reporting from Iraq. They're getting married. Logan didn't talk to the paper, and a CBS rep says the allegation is "not worthy" of comment.