Andy Dick: Construction Co. Gave Me the Shaft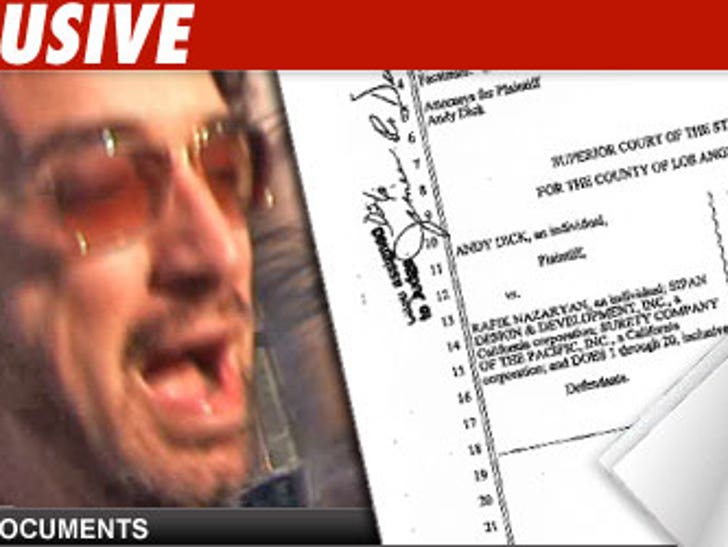 For once, it seems, Andy Dick will appear in front of a judge and not be called "the Defendant."

In a lawsuit filed today in L.A. Superior Court, Dick is suing Sipan Design & Development for allegedly bailing on a major renovation project to his L.A. County home. Dick claims to have paid nearly $121,770 for electrical, plumbing and carpentry work (among other things) that was to be completed by June 1.
According to the lawsuit, Dick raised hell when the project was never completed, and couldn't even get copies of documents from Sipan listing their permits, receipts for work completed or a list of the jobs they had yet to begin. The papers say Sipan "took Mr. Dick's money and ran."
Dick is suing for compensatory and punitive damages, plus attorneys' fees and any other cash the court will throw his way.