Lance Bass Has Got the Right Stuff, Baby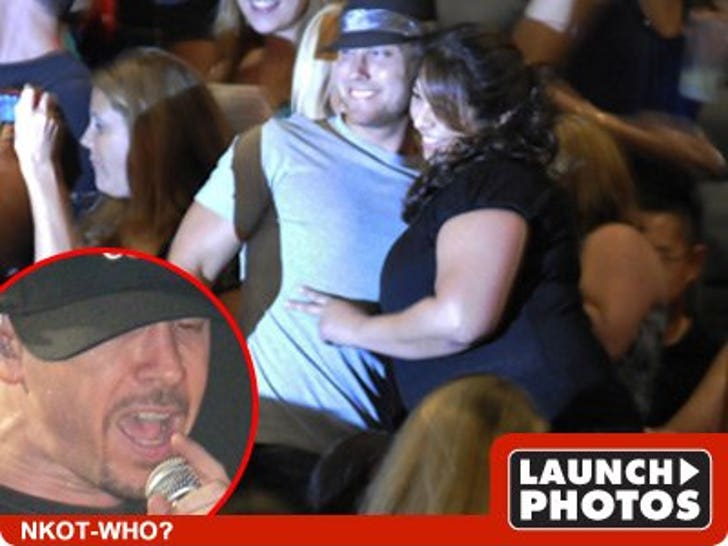 Everyone was there to see the NKOTB -- but Lance Bass stole their thunder at Wednesday night's concert at the Staples Center in L.A.

Hef's Girls Put the Jail in Jailbait
Hugh Hefner, 82, likes 'em young, blonde ... and bad.
Turns out Hef's 19-year-old handpicked twin successors to the throne of Holly, Bridget and Kendra come with a checkered past. Karissa (left) and Kristina Shannon (right) -- who have recently moved into the Playboy Mansion -- were both busted by St. Petersburg, Fla. police for felony aggravated battery back in January. They both received probation and were ordered to pay restitution to the two victims.
Karissa also has a misdemeanor battery charge on her record from 2007. Playboy had no comment.
Shaun Cassidy: 'Memba Him?!
Singer/actor Shaun Cassidy is best known for starring on the '70s TV series "The Hardy Boys" and for his 1977 cover of "Da Doo Ron Ron." Guess what he looks like now!

They may not be sportin' polyester weaves or pancake makeup, but some male celebs are taking styling tips from RuPaul. Just don't tell that to the Scots.

Moms and daughters, husbands and wives ... it doesn't matter. It's not even cute when twins dress alike.

Jacko -- Last Comic Standing
Just your typical human family outing -- dad takes his unmasked kids to the comic book store to pick up a few necessities. Except in this case, the dad is Michael Jackson and he wears a surgical mask, pajama pants, a pair of over-sized Nicole Richie sunglasses and a giant hooded sweatshirt. May the force be with Paris Michael, Prince Michael and Blanket.