Mel B Chuckles as Hubby Threatened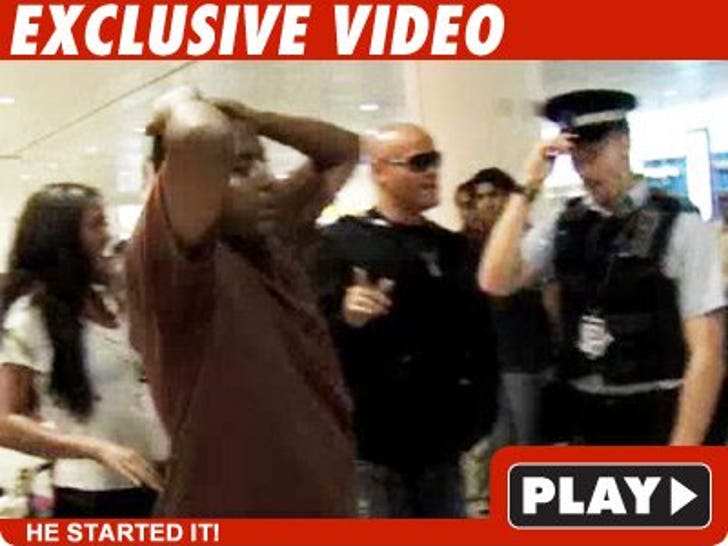 Mel B and Stephen Belafonte arrived in jolly ole England yesterday to one serious unwelcome party.

As Mel and the gang walked out of Heathrow airport in London, a crazed man approached Stephen and started verbally berating him. The man then turned his increasing anger on a still photographer at the scene, and after getting in the photog's face the two came to blows.
After the scuffle, the man's attention was back on Belafonte -- and it was at this point he threatened Stephen's life while making gun signals with his hands. Everyone finally had enough, and the group went inside to get the cops.
Belafonte told the cops the guy was "bananas," and he eventually was arrested. Scotland Yard told us he's still in custody but it's unclear if he'll be charged with a crime.
The best part -- Mel couldn't have been more amused by the whole thing.
NOTE: In the first story, we say the man threatened to stab Stephen. In the video, you can clearly hear the guy threaten Stephen's life with a gun. Our Englishman at the scene said there were "stabbing" comments too, but honestly, we can't understand half of what the guy was squawking.