Madge and Guy -- Officially Splitsville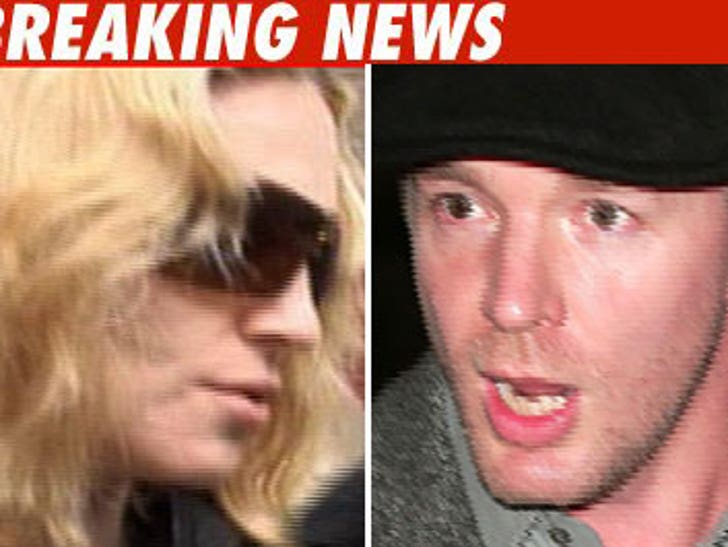 Madonna and Guy Ritchie are divorcing, their rep has confirmed.

"Madonna and Guy Ritchie have agreed to divorce after seven-and-a-half years of marriage. They have both requested that the media maintain respect for their family at this difficult time," says a statement given to the AP.
The joint statement from Madge and Guy's reps emphasizes the couple haven't agreed to any kind of settlement. We're told by sources in London and NYC the matter will most likely be hashed out in London, even though Madge could move to bring the matter to the US if she wanted.
Just to set the scene, Madonna is in Boston, Guy is in the UK, and A-Rod was last spotted in L.A.
The Ritchies are splitting up after 8 years of marriage.