Lindsay Sued Over Wild Ride in the 'Bu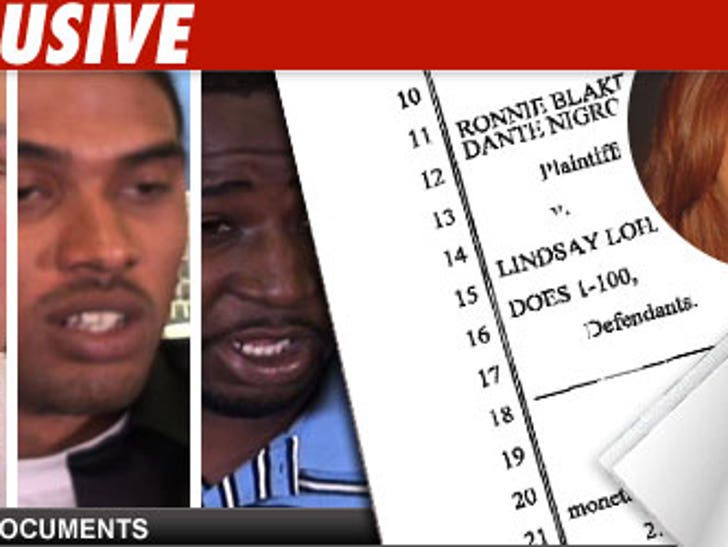 The three guys who say Lindsay Lohan held them hostage during an alleged alcohol-fueled drive have sued over the incident.

The incident occurred In July, 2007 after a party in Malibu. Ronnie Blake, Jakon Sutter and Dante Nigro claim an intoxicated Lindsay hijacked a car in which they were passengers and began an insane ride down PCH, "endangering all of their lives." In the lawsuit, filed in L.A. County Superior Court, the dudes claim Lindsay was "hostile," declaring she "didn't care about the risk of death" and saying "she was a celebrity...she could do whatever she wants." Back in July, one of the kids told TMZ, "It was pretty much the was worst night of my whole summer."
The suit claims she blew red lights, eventually ending up at the Santa Monica Police Department where she was arrested for DUI, her second DUI bust in less than 90 days. Cops say they also found cocaine. Lohan pleaded guilty to being under the influence of cocaine and no contest to reckless driving and driving with a blood alcohol level of .08 or higher. She eventually served one day in jail.
The suit seeks unspecified compensatory and punitive damages.
Her lawyer, Ed McPherson, told TMZ the suit is "absurd," adding, "These guys had the night of their lives, playing with the radio and leaving the vehicle at one point and getting back in."