Sumner Redstone Pulls Trigger on Marriage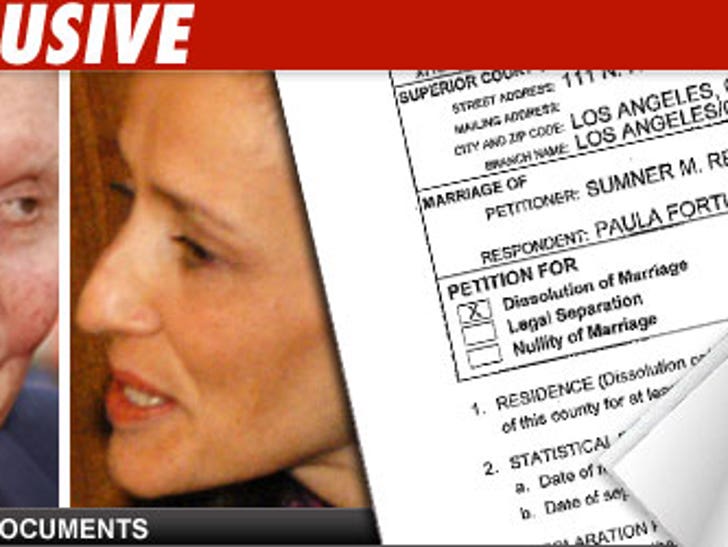 UPDATE: Redstone issued the following statement through his rep: After five and a half years together, we have amicably ended our marriage. While this is a difficult decision for both of us, we remain close and supportive friends and are committed to each other's continued happiness and success. We will have no further comment and hope that you will respect our privacy"
Sumner Redstone has been in a dumping mood. First Tom Cruise, now his wife.

TMZ has obtained divorce docs filed on Friday. Redstone, the 85-year-old Executive Chairman and founder of Viacom, has asked for a divorce from 46-year-old Paula Fortunato, his wife of 5 years. It's his second marriage.
According to Forbes -- pre-economic collapse -- Redstone was worth around $9 billion. Sumner has had some serious debt problems recently with his companies, and there has been talk he might have to jettison CBS Corp.
Redstone cites irreconcilable differences. The docs say "The parties have entered into a marital settlement agreement setting forth the rights and claims to ... their separate property assets and debts." Sounds like a prenup to us.
During his first marriage, Redstone was in a Boston hotel -- according to some reports, with his alleged mistress -- when the building caught fire. Redstone was hanging from the third floor balcony waiting to be rescued. His right hand and other parts of his body were severely burned.