Brit Reality Star -- Sloshed on Live TV?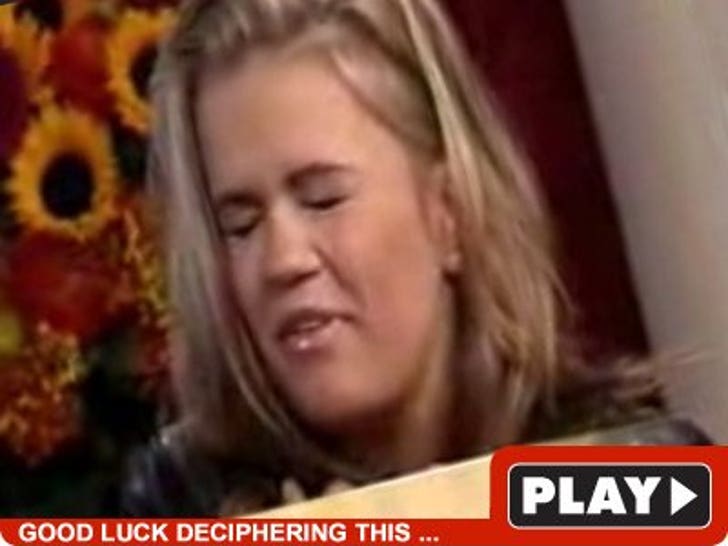 It's hard enough for us Yanks to understand the British -- but this chick is just brutal.

Kerry Katona, a British pop singer and reality TV star, showed up to a morning show completely out of it -- so much so one of the hosts flat out asked her what she was on, and the other insinuated she was an alcoholic. Let's see Regis and Kelly do that!
For those who can't speak the Queen's English, Katona is trying to blame her extremely slurred speech on prescription medication she takes to help her sleep at night.