David Sues Over Alleged Californication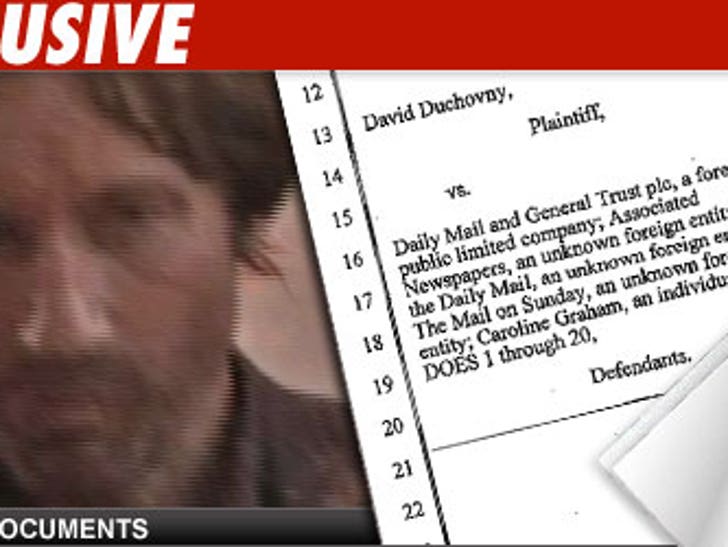 David Duchovny has filed a lawsuit claiming he was defamed by a newspaper that claimed he was in a relationship with a 28-year-old tennis coach.

The Daily Mail, a London paper, ran a story over the weekend claiming that David had a "full-blown sexual affair" with Edit Pakay, a tennis instructor.
In the lawsuit, filed today in L.A. County Superior Court, Duchovny claims "The story falsely alleges that Duchovny sought out Ms. Pakay to be his tennis instructor and that the 'professional relationship'...quickly turned into a love match." The suit points out Duchovny had said he would leave Tea Leoni for Pakay.
Duchovny says there was never a romantic relationship. The suit claims, contrary to the story, that Pakay never told the paper there was a romantic or sexual relationship.
David wants at least a mil in damages.