Dog's Sons Say They Got Boned Too!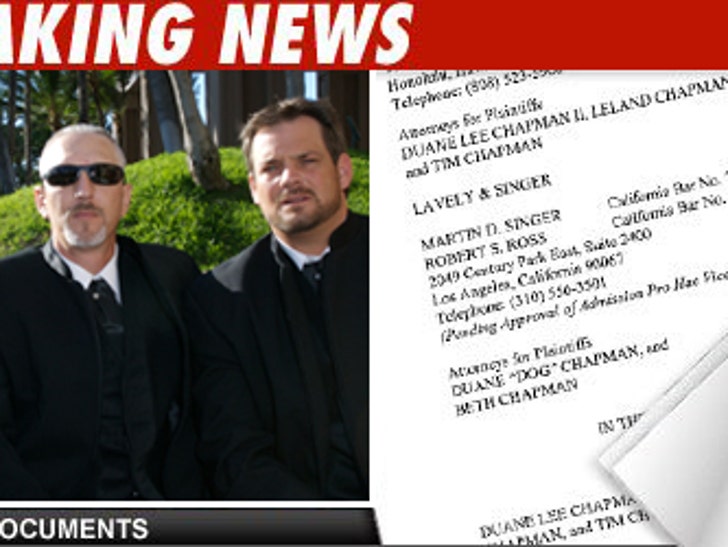 Three of Duane "Dog" Chapman's sons are suing Boris Krutonog -- the husband of the woman Dog himself is suing. It's a family thing!

Leland, Tim (not a blood relative, but family nonetheless), and Duane Chapman are suing Krutonog for bilking them out of cash and jacking their contracts to make himself rich. They say Boris "actually negotiated a deal more beneficial" to himself than when he did their deals with the production company.
Seems like they kinda shoulda known better: Even they admit Krutonog wasn't licensed as a talent agent -- just a struggling actor. (You might recognize him from, uh, "The Hunt for the Red October.")
They're seeking unspecified damages.