Dog Chapman Sues: Bitch Sold Me Out!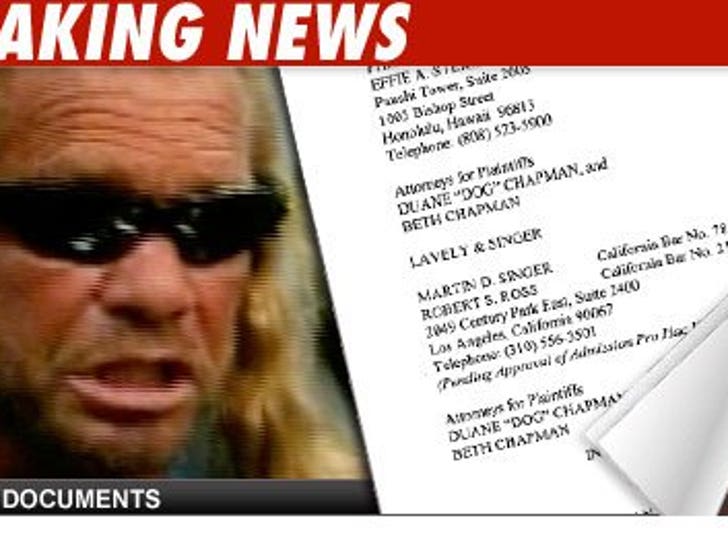 Dog Chapman is suing a publicist he once trusted, claiming she vengefully leaked personal information about him to a tabloid.

In one of the more vitriolic lawsuits we've seen in a while, Chapman calls Maureen Krutonog "the Benedict Arnold of the publicity world" for allegedly leaking "private and confidential information" about Dog to the National Enquirer. He claims Maureen "completely ignored her moral, ethical and contractual duties" and calls her betrayal "a blatant display of duplicity."
Krutonog's husband, Boris, used to be Dog's manager. Boris sued A&E Network and the producers of "Dog the Bounty Hunter" earlier this year, claiming he was wrongfully 86'd. Dog thinks the actions of Boris' wife were simply revenge.
We reached Maureen Krutonog, who quickly said she'd call us back. We're still waiting.