Mackenzie Phillips - Diverted
Mackenzie Phillips
- Diverted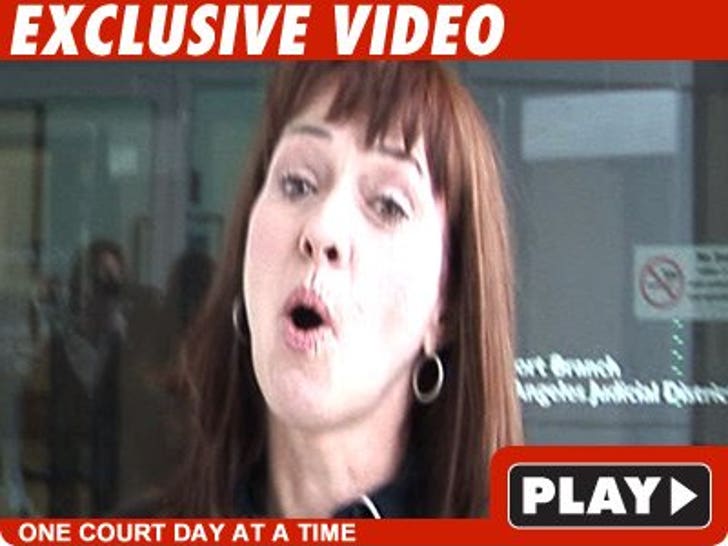 An L.A. judge has just made Mackenzie Phillips' day.
Mackenzie was ordered into a drug diversion program after pleading guilty to a felony drug charge, specifically cocaine. You'll recall Phillips was busted at LAX last August after baggies and balloons of coke and heroin fell down her pant leg at security.
Phillips was in court with her miracle lawyer, Blair Berk. The guilty plea will be dismissed when Mackenzie completes the diversion program. Once that happens the whole incident will be wiped from her record. Phillips addressed the court, saying, "I want to thank the Los Angeles Police Department and the Airport Police for stopping me -- they saved my life."
At one point during the proceedings, the D.A. turned to Mackenzie and asked her if she had appeared on "Diff'rent Strokes," she humbly told him it was actually "One Day at a Time."
The other charges against Phillips were dismissed.
After the bust, Phillips checked herself into rehab -- her 10th stint. This time there's a lot of hope. She looked great today in court. Here's wishin' ...