Simpson BFF Stitched Back Together Again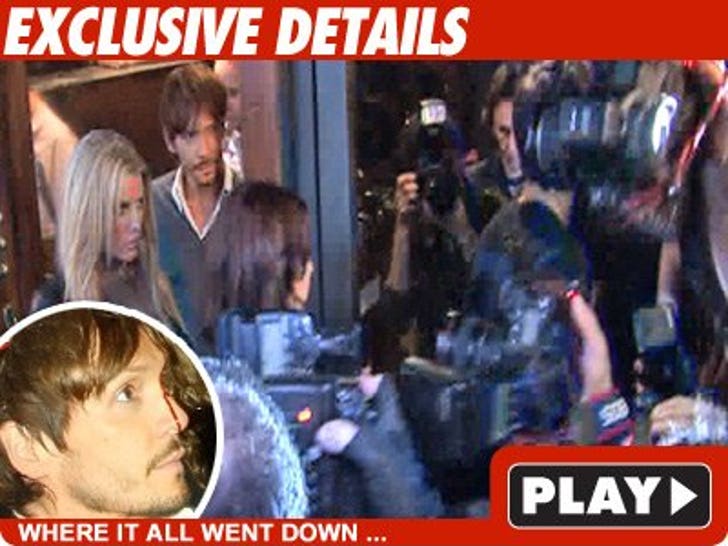 UPDATE: TMZ has released a statement from Ken Paves regarding the bloody face he got while walking Jessica Simpson into their waiting ride Saturday night:
"I appreciate everyone who has expressed concern after the incident which occurred outside of Madeo restaurant Saturday evening. While I did not expect a dinner out with friends would end up with me in the emergency room and nine stitches in my head, I am fine. My only real concern on Saturday night, and it remains so in retrospect, was for the safety of my friend and all concerned. I understand everyone has a job to do, including paparazzi. If I were to say anything about Saturday night, it is only to encourage that everyone would respect and care for the safety of others above all else."
Jessica Simpson BFF Ken Paves was left in stitches after his bloody bash-up with a photog's camera Saturday night -- nine of them to be exact.

Sources close to the situation tell us Paves was taken to Cedars-Sinai straight from Madeo, where Jessica and Ken's partner waited 90 minutes for the hair stylist to get nine stitches for a vertical cut on his left eyebrow.