Nelson Owes Milhouse Apology for "Gay" Slur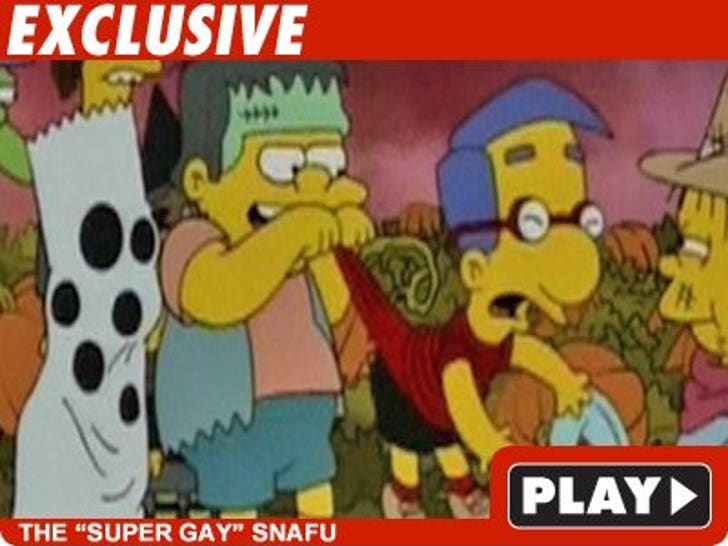 Nelson Muntz from "The Simpsons" is used to being in trouble, but now he's under fire over a "super gay" comment he made on Sunday's Halloween episode ... ha HUH?

The Gay, Lesbian and Straight Education Network (GLSEN), the people who teamed up with Hilary Duff to fight the offensive use of the phrase "that's so gay," is now going after Nelson for his homophobic comment on the show.
In a statement to TMZ, GLSEN says: "Nelson's use of 'that's so gay' in a negative way is not surprising considering that 90 percent of lesbian, gay, bisexual and transgender youth say they hear the term used this way frequently or often at school. Nelson should visit ThinkB4YouSpeak.com where he can send an apologetic e-card to Milhouse. GLSEN would also welcome Nelson's participation in our next PSA so he can make amends by helping to educate young people about why such language is wrong."
A rep for the show was not immediately available for comment. Nelson's people couldn't be reached for comment either ... since he's a cartoon.