Fidel Sues Obama Campaign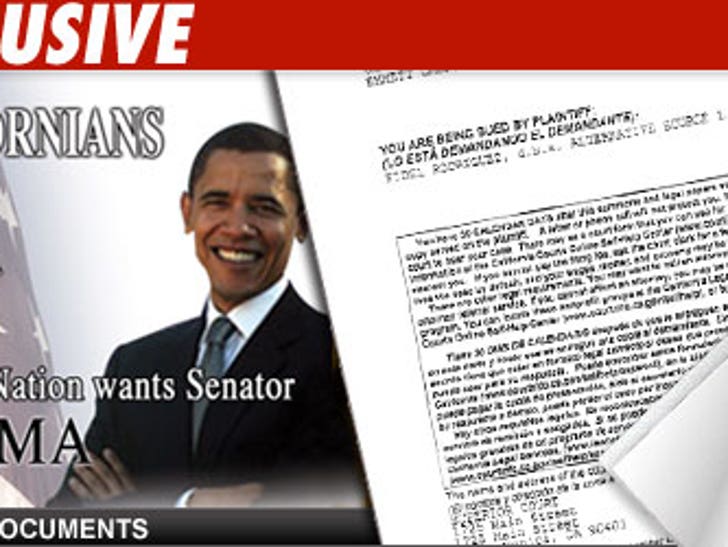 Fidel Rodriguez wants change from Barack Obama -- the kind you take to the bank.

In a lawsuit filed in L.A. County Superior Court, Rodriguez claims he sold $10,000 worth of postcards, paper flyers and other advertising materials to Californians for Obama and Californians for Change, but says he was stiffed out of the $4,740 balance.
We called the campaign for comment, but for some reason the phones have been busy.