Wahler Pays Price for Truck Ruckus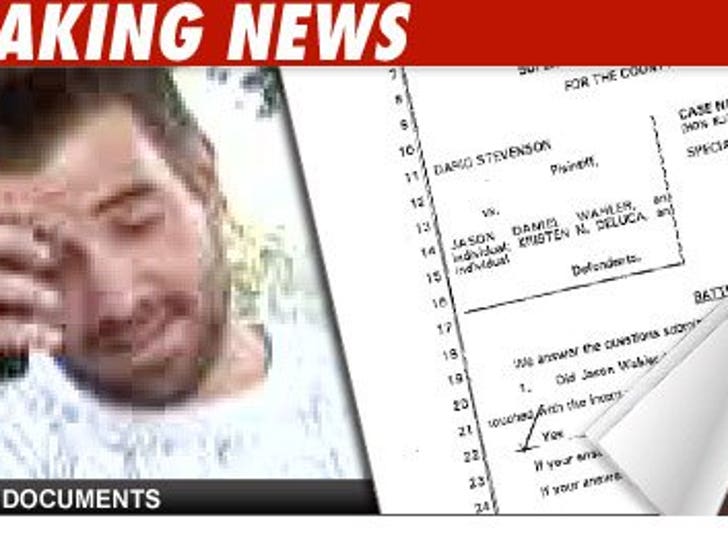 If it's a Thursday, there must be legal problems for Jason Wahler: He just got ordered to shell out $5,000 for slapping up a tow truck driver back in 2006.

A jury just found Wahler used excessive force and harmed Dario Stevenson in that incident -- and that he was doing more than just protecting himself and GF Kristen DeLuca.
We're told the jury is going back in to determine punitive damages against Wahler -- which are in addition to the damages for Stevenson's pain and suffering.
DeLuca paid $3K to get the hell out of the suit back in August.