Beyonce: I Am Wonder Woman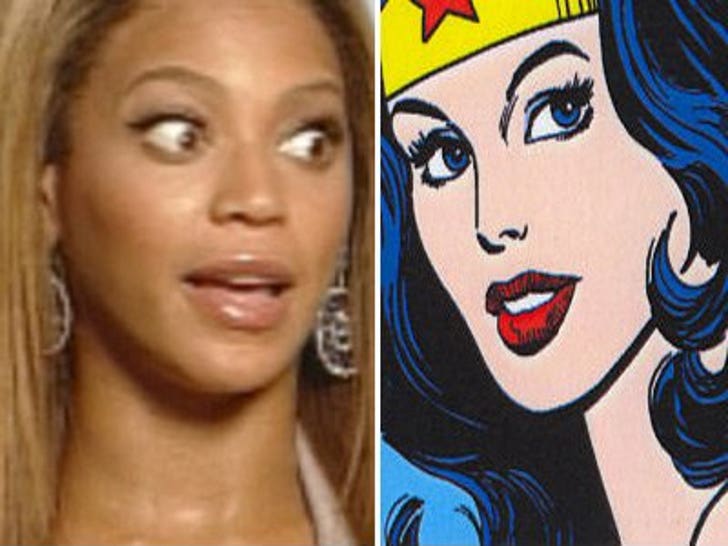 Forget Beyonce's alter ego, Sasha Fierce -- she has a new fantasy persona in mind ... Wonder Woman.

Mrs. Knowles-Carter tells the Los Angeles Times she is definitely interested in playing Wonder Woman on the big screen saying, "A black Wonder Woman would be a powerful thing. It's time for that, right?" She has already met with reps of DC comics and Warner Bros to express her interest.
Seeing as "Catwoman" and "Elektra" were both box office bombs, Bey might want to rethink the whole superhero thing.