Will Smith and Romo -- High School Cheerleaders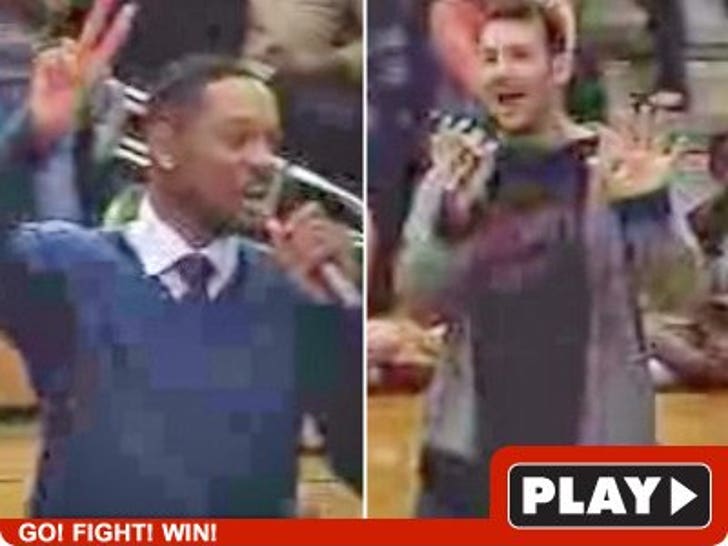 The Fresh Prince and the Dallas Cowboys starting QB crashed a pep rally in Texas yesterday because ... well, because they felt like it.

Will, who was rollin' through town to promote a movie, hooked up with Romo to fire up the kids at Lake Highlands High in a surprise visit -- droppin' some serious motivational talk and some insight into Romo's injured hand.
Sucks for the punks who ditched.