After a Few Shots, Obama Felt Up for Grabs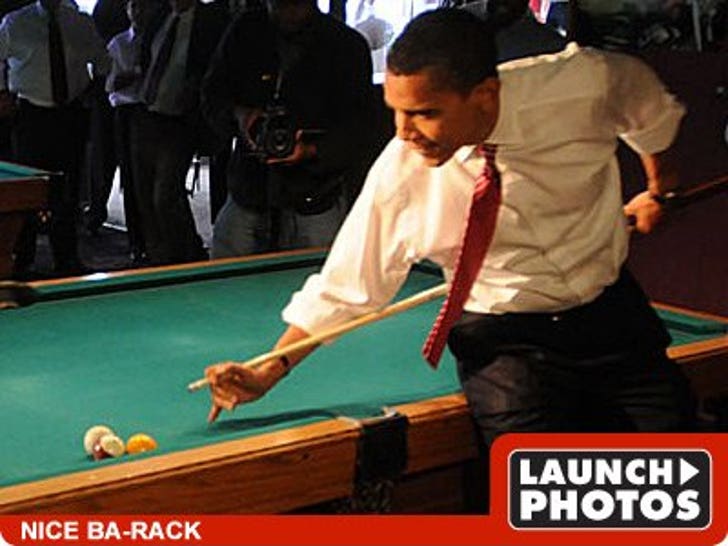 Everything Barack Obama touches turns to sold -- including a bar-room pool table the president-elect played on last May.

John Mawyer, the owner of Schultzie's Billiards in West Virginia, is 86ing the Obama pool table on Ebay. Starting price -- $500,000. Some of the proceeds will go to charity.
John told us Barack lost the game of 8-ball after accidentally hitting the little black ball in. Guess he can't win 'em all.