The Roots Survive Double-Decker Bus Crash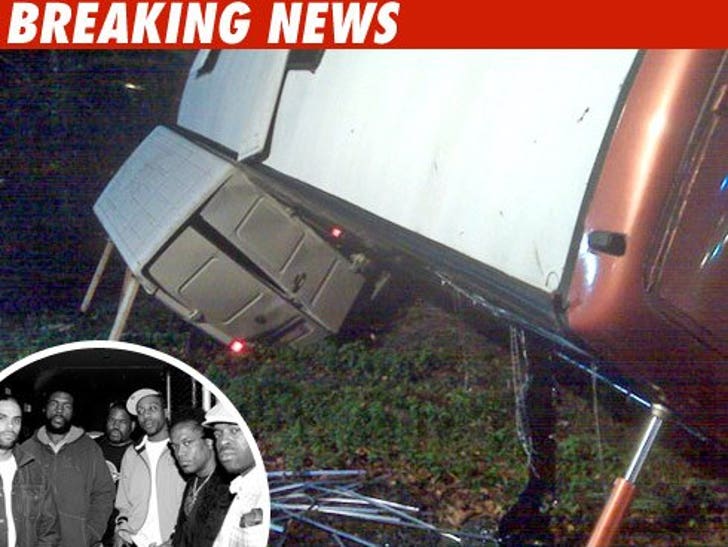 A double-decker bus carrying The Roots crashed and flipped over in Paris last night -- and after their drummer crawled out of the rubble of cereal, broken glass and bathroom fluid, he immediately blogged about it.

Fortunately, no one was seriously hurt when a van (pictured underneath the bus) crashed into the bus, forcing it to do a 360 on the highway and turn on its side. When the drummer, Ahmir "?uestlove" Thompson, emerged from the chaotic scene, he immediately sent a post-wreck email to Okayplayer.com that read: "well...since we are sitting on the side of the road. what better way to pass the time while the ambulance come then [sic] to....blog."
Love later wrote a detailed blow-by-blow of the crash and aftermath from a motel, where he described the moment he realized he wasn't dead, described the injuries ("some of us have cuts and neck braces on"), and declared, "we are so grateful for this outcome."