"Twilight" of the Nobodies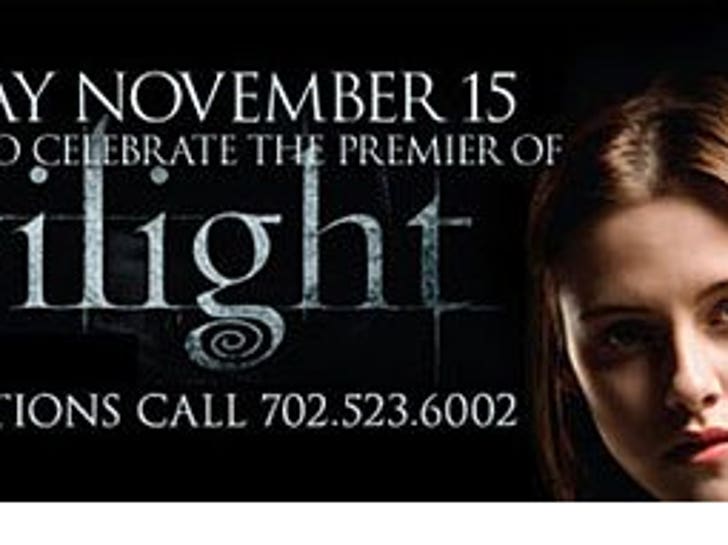 If you were promised a party with the cast of "Twilight", would you be happy hanging out with anyone but Robert Pattinson?!

A flier for a "Twilight" event advertised the movie's "cast" would be at PRIVE in Vegas this past weekend and featured a photo of the two leads, Pattinson and Kristin Stewart. Unfortunately, they were never scheduled to appear and didn't show up.
Instead clubbers got to hang with D-list ancillary cast members like Jennie Garth's husband (Peter Facinelli) and some actors named Billy Burke, Kellan Lutz and Ashley Greene. That's like going to a "Titanic" party in '97 and doing shots with Suzy Amis and Danny Nucci. Google them.
Reps for the nightclub say they were given the art for the flyer by the film company and clearly listed who would attend ... in fine print.