Vegas Bigwigs Enter Punch Bowl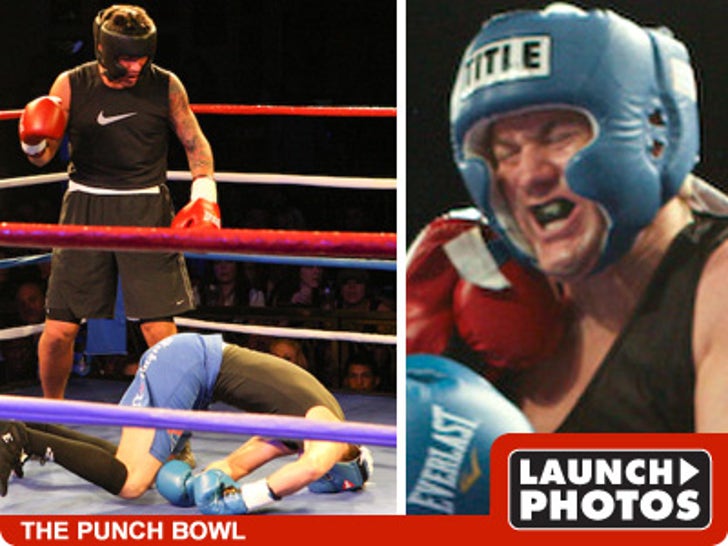 Don't hit a man with glasses -- hit him for a good cause.

A pile of Las Vegas club managers and promoters laced up their gloves and smashed each other's faces at the Hard Rock's Joint -- raising almost $20,000 for the cleft charity, Smile Train, and a nonprofit organization called Barry's Boxing.
Tony Hawk, Jason Giambi and Carey Hart were all there to watch the ass whoopings.