The Original "Starsky & Hutch": 'Memba Them?!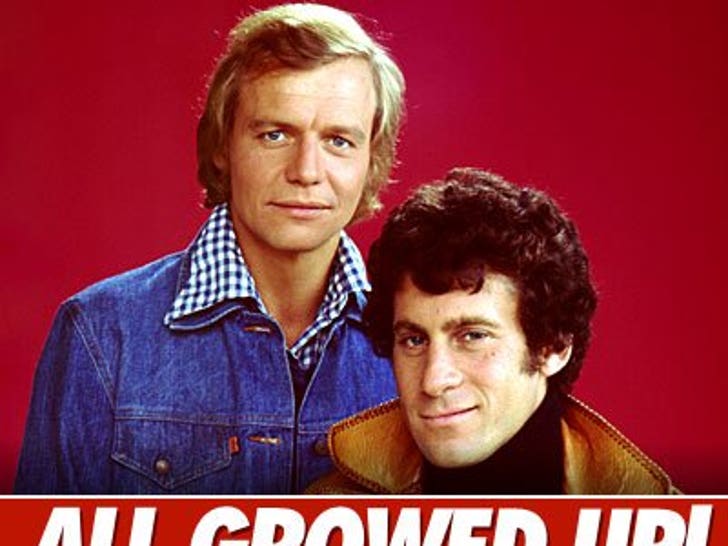 David Soul (left) and Paul Michael Glaser (right) became famous as police detectives David Starsky (Glaser) and Kenneth 'Hutch' Hutchinson (Soul) in the '70s TV series "Starsky & Hutch." Guess what they look like now!

We hope you haven't had too much turkey yet cut these stars are ready to serve you a second helping.

"Twilight" Star's Pipe Dream
She's blazing at the box office -- and "Twilight" star Kristen Stewart was blazing on her front steps in L.A. a few days ago as well.

Don't Sweater the Small Stuff
Maybe they should have kept these scratchy sweaters in the corner of the closet.

Madonna & A-Rod Have Landed ... Together
Despite all the rumors and divorces, Madonna and Alex Rodriguez have never been seen cavorting together ... until now.

The 50-year-old pop diva and the 33-year-old Yankee were spotted exiting a private jet in Miami early Tuesday morning, along with their manager, Guy Oseary. Madge then got into A-Rod's waiting Maybach and the two drove off into the sunrise.
Looks like A-Rod & Madge will be celebrating the end of the U.S. leg of her appropriately-titled "Sticky and Sweet" tour in Miami tonight.
Please Don't Feed the Celebs
They've been chewed up and spit out -- and now the stars are returning the favor!

Britney Spears and her conservators formally have asked the court commissioner handling her conservatorship to allow her to go on a U.S. tour next year, with the possibility of taking it worldwide.
We've learned when Britney was in court Friday, she told the judge she wants to tour, feels competent to do so and she wants her conservators to make the necessary deals with backup singers, roadies, venues, ticket brokers and the many others involved.
We're told the conservators, including daddy Jamie, are on board and have laid out how the deals will be structured. They told the commish they will submit all of the contracts for court review.
The proposed order is on the commissioner's desk, and she could sign it as early as tomorrow. If that happens, we're told the conservators will begin making deals immediately for the tour.
This is an incredibly complicated undertaking, in no small part because Britney legally can't make any of the deals herself.