Axl Rose Gunning for Dr Pepper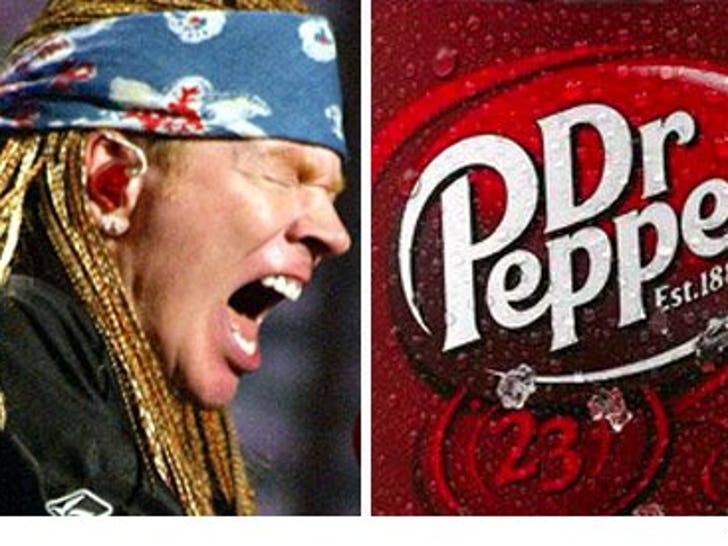 Axl Rose is accusing Dr Pepper of doing the same thing he did for nearly 17 years: Screwing people out of what they were promised.

Rose is accusing Pepper of profiting off the Guns N' Roses name, after the soda company's website malfunctioned during their free Dr Pepper giveaway on Sunday. The 20 oz. handouts were a promise made by Pepper if "Chinese Democracy" ever hit the shelves.
Axl's lawyers are demanding full-page apologies in four major newspapers, an extended period of time to collect on the free suds and payment for unauthorized use the GN'R name.