Iron Mike Plows Through Iron Gate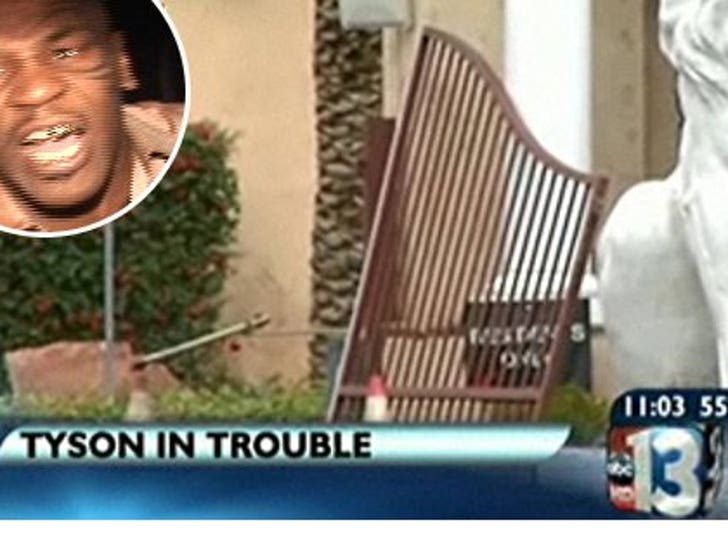 If Mike Tyson is coming to visit you for the holidays, make sure you leave the door unlocked.

The out-of-control boxer was waiting to enter a gated community in Las Vegas Thanksgiving morning when he became frustrated with how slow the gate was taking to open -- so, according to KTNV, he rammed his Black Escalade into the gate until it fell down. Tyson smash!
But Las Vegas Metro Police say the destruction was a total accident. They issued a sobriety test on the scene, which Tyson passed. After Tyson destroyed the structure, he was ticketed. Get this -- cops actually allowed him back inside the private community to finish his visit.