Britney -- Seven More Years of Bad Luck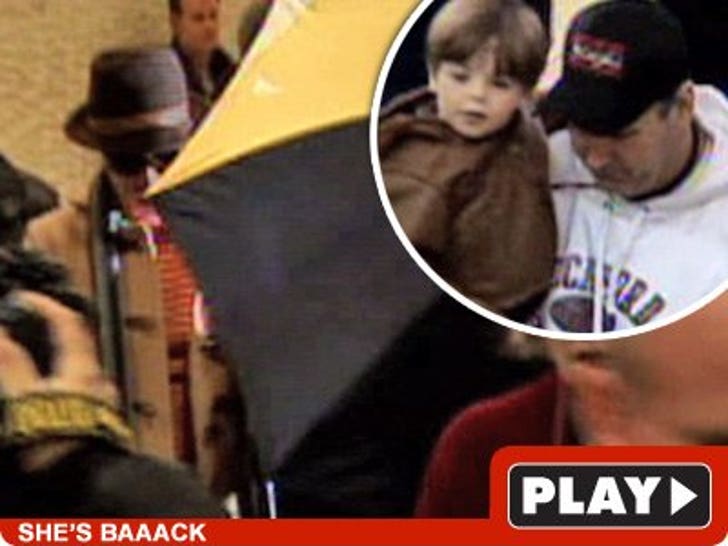 After completely retooling her image with last night's "documentary," Britney Spears tempted the gods and opened an umbrella indoors!

Britney's mom and dad -- the one she called an "a-hole" on the docu-thingy -- safely brought little Sean Preston and Jayden James through Newark airport yesterday, while Britney battled through the scores of paps alone over at JFK.
Brit's in NYC to promote her "Don't Call it a Comeback" tour, where her arm-movement dancing will continue on "GMA" tomorrow -- her 27th birthday.