Plaxico -- Cuffs Make the Man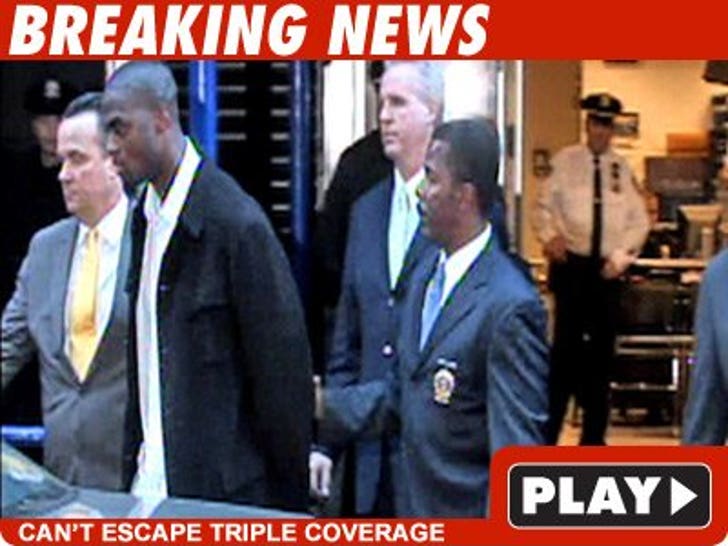 With his hands cuffed firmly behind his back, Plaxico Burress just left a NYC police precinct after turning himself in on a felony weapons charge. He'll be arraigned sometime this afternoon, we're told.

As he was placed in handcuffs, sources say Plax "looked really, really down ... shellshocked."