No Redemption in Marley Guitar Caper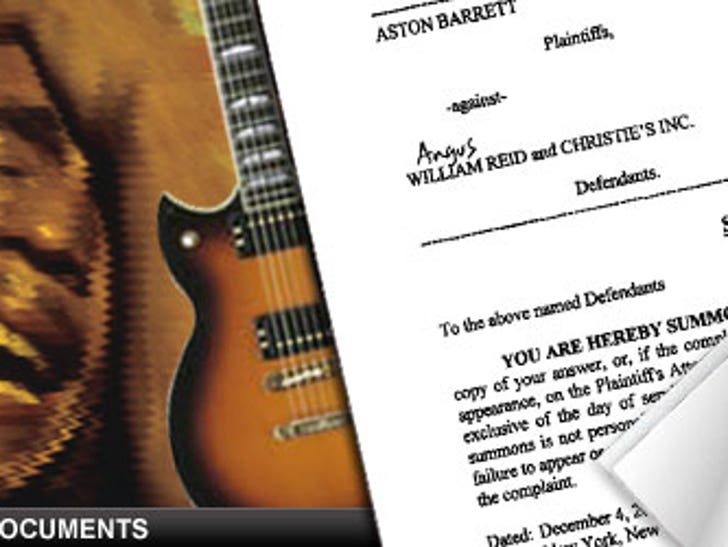 Bob Marley's prized guitar was set to be auctioned off at Christie's in November -- which was a complete surprise to the guy who claims ownership.

Aston Barrett -- bassist and founding member of Bob Marley and the Wailers -- has filed a lawsuit, alleging Bob gave him the strummer in question in 1979, two years before Marley died. Barrett says in 2000, he gave the guitar to Angus Reid for safekeeping.
Barret says he was shocked when he learned Barrett had allegedly put the Yamaha SG-1000 up for auction at Christie's.
Barrett wants the priceless guitar returned to him -- along with $50,000 for the trouble.