Culkin Tragedy -- The Accident Scene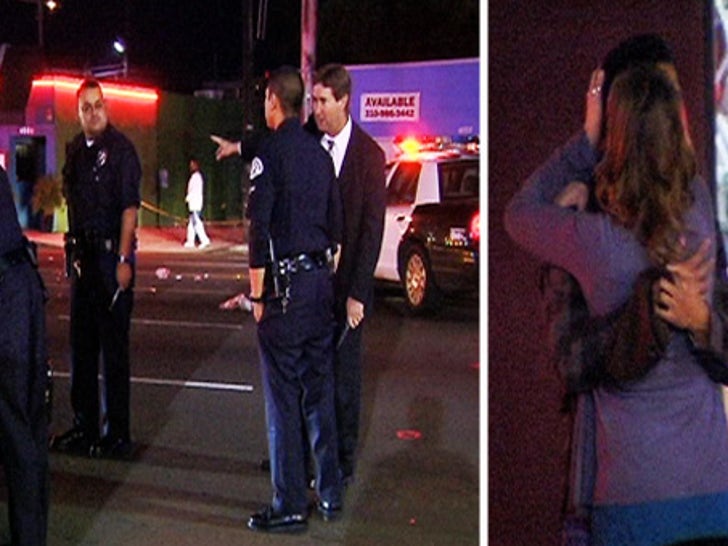 These images were captured moments after Macaulay Culkin's sister, Dakota, was fatally injured Tuesday night by a car that struck her as she stepped into a street in West Los Angeles.

The distraught couple on the right were in the car that hit 29-year-old Dakota Culkin.
Dakota died from her injuries at UCLA Medical Center.