Kate Walsh -- Privately Practicing Divorce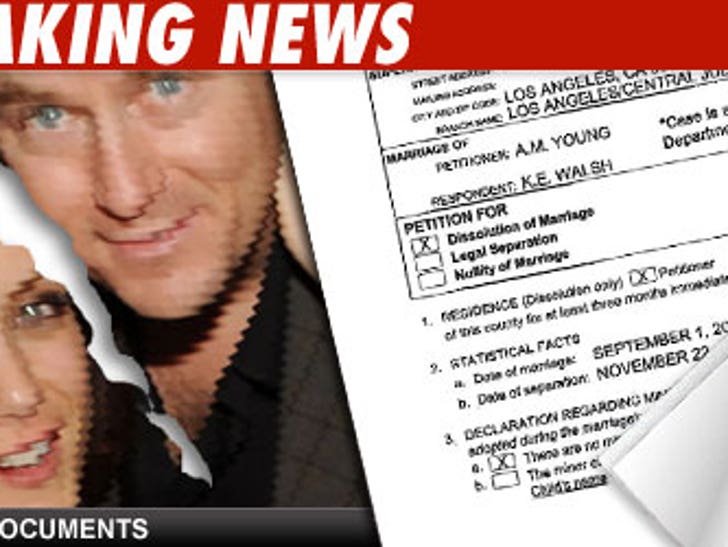 Kate Walsh and Alex Young were married for a measly 14 months before separating -- which is probably why they tried to sneak the divorce papers through the court system by listing their names as "A.M. Young" and "K.E. Walsh."

A.M. filed the papers on Tuesday in L.A. County Superior Court, and checked the box for "irreconcilable differences."