Papa Roach Drummer Bugs Out, Sues Band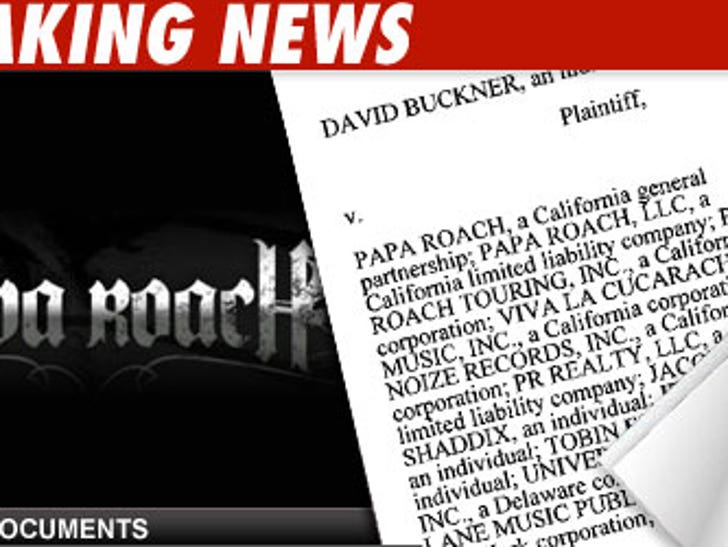 He was already kicked to the curb, but now Papa Roach's ex-tubthumper claims the band is screwing him out of some serious loot too.

After Papa Roach let drummer David Buckner go on Christmas Eve last year, he claims the band has been raking in hundreds of thousands -- at least -- in his absence, and not giving him his proper cut. Buckner also says his relationship with his ex-bandmates has become "strained and antagonistic." Translation: They hate each other's guts.
Buckner says in the suit he "desires to dissolve Papa Roach." The band couldn't be reached immediately for comment.