J. Lo -- Much Ado About No Ring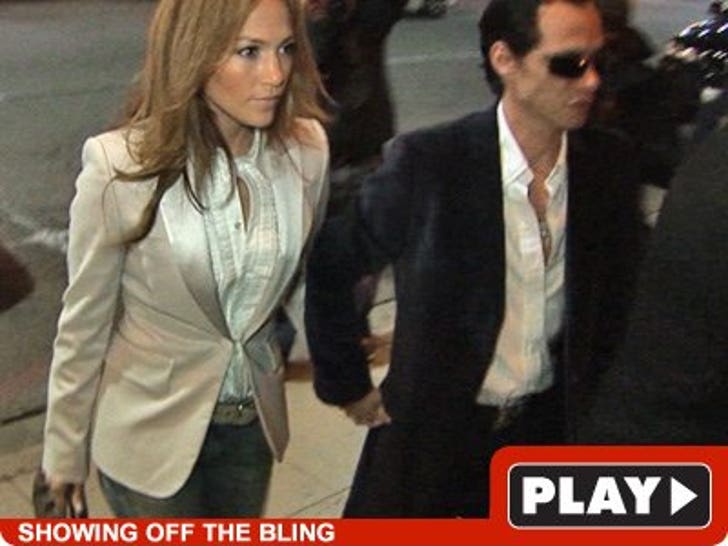 The Internets were crying "Divorce!" for J. Lo after she was photographed without her wedding ring at a recent premiere -- but we looked at her left hand CSI-style last night, and she was once again rocking the rock.
Check out the video evidence.