"Price" Winner's Final Bid -- I Didn't Cheat!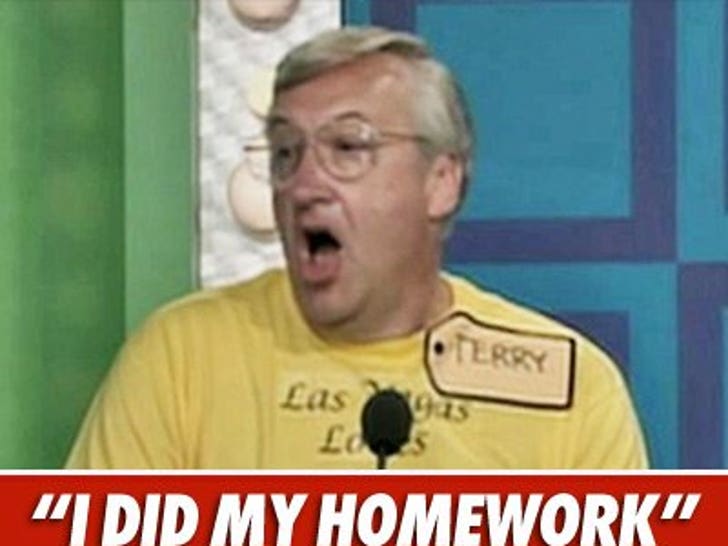 While conspiracy theorists are raining down on "The Price Is Right" miracle, the dude who nailed the value of his showcase -- to the dollar -- is declaring there was no funny business, just crazy-ass skill.
In a radio interview with DJ Andy Gil on 93.1 in Las Vegas, Terry Kniess explained how he called the exact price of not only his final showcase, but also the initial item up for bid that got him onstage. His trick: he watches the show A LOT.
Terry had already seen the "large, green egg ceramic cooker" on the show three weeks before -- so he knew it was $1175. As for his strategy for the Showcase Showdown -- you'll just have to listen.