The Quaids: Home for The Holidays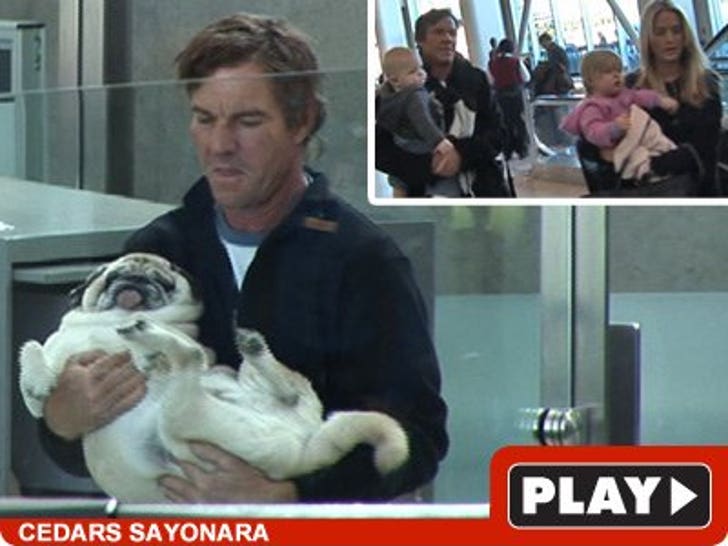 Dennis Quaid was at LAX yesterday, along with his wife, twins and the family Pug. Cedars-Sinai Medical Center will be shelling out $750,000 to the Quaid clan over a bungled procedure that almost killed their twin babies last year.
Families don't get much cuter than this. Your move Suri Cruise.