Airheaded Lawn Chair Balloonist Popped for DUI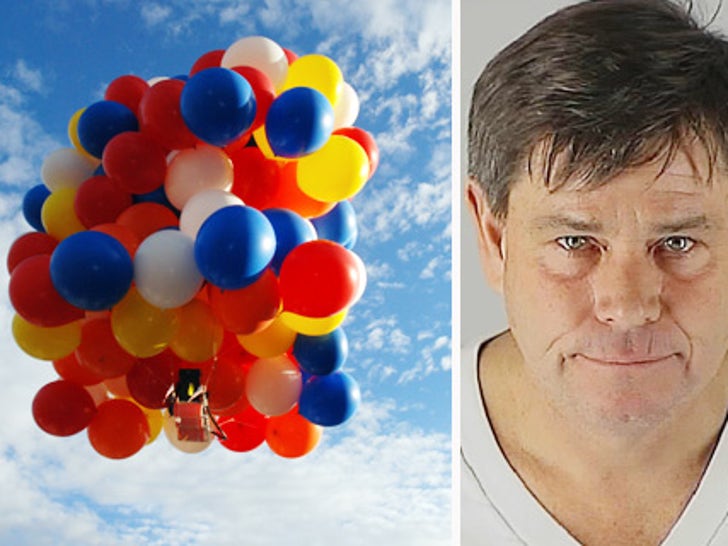 What goes up, must come down ... hard.
Kent Couch -- the gas station owner who traveled a 193 miles in balloon-covered lawn chair in '07 -- was grounded last week by Oregon cops for allegedly driving (a car) under the influence.
We're told Couch failed a field sobriety test after cops pulled him over for driving erratically -- so they tossed him into the Deschutes County Jail.
Looks like it's time to strap into that chair-plane again and head for the border.