Jacko Loves Paul -- Yeah Yeah Yeah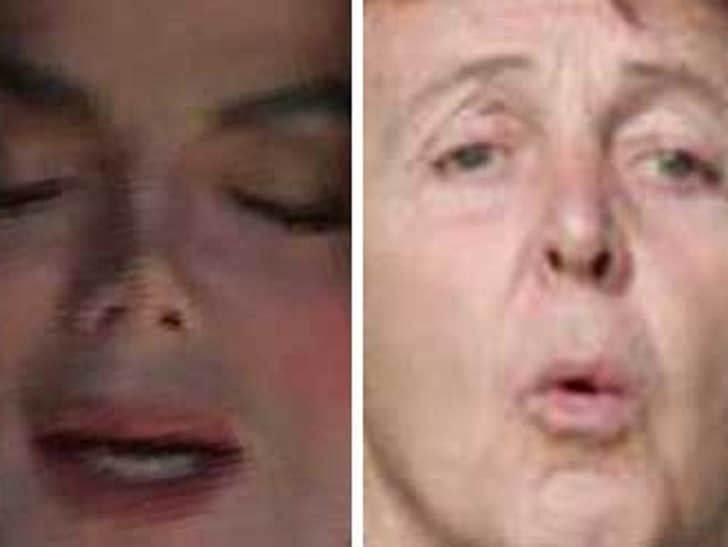 Those who said Paul McCartney would only regain the rights to the Beatles catalog over Michael Jackson's dead body may have been right.
Sources close to Jackson tell the Mirror Jacko wants to end his 24-year feud with McCartney by leaving his remaining share of the Beatles library to Paul in his will. Jacko snaked McCartney back in 1985 in a bidding war for full ownership of the roughly $700 million Lennon-McCartney songbook
If the rumors about Michael's health problems are true it might not be too much longer before McCartney can sing "Hey Jude" without paying a fee.