Euro Greasy Oils Way Out of Crazy Crash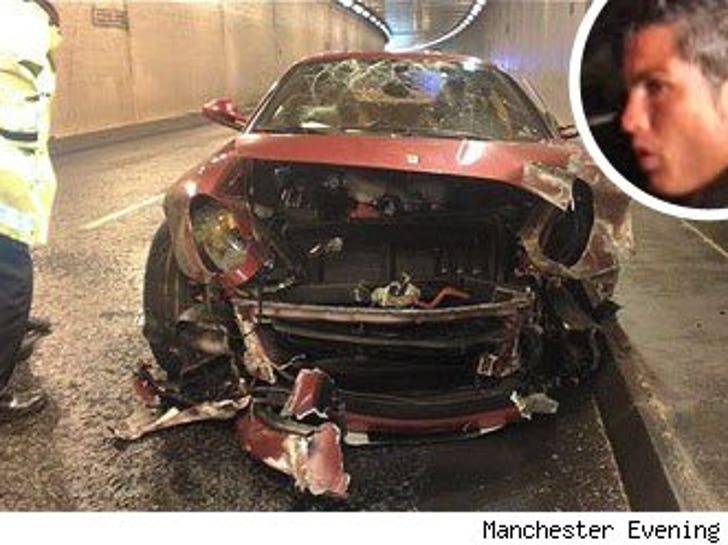 Cristiano Ronaldo -- aka Euro Greasy, the soccer star -- miraculously walked away from an insane car crash this morning in the UK that left his Ferrari looking like this.
Ronaldo's ride was badly mangled after he crashed into a roadside barrier in a tunnel, but, according to witnesses who talked to the Manchester Evening News, EG just got out of the car and stood beside the wreckage. Coppers confirmed the incident, saying they're "investigating a road traffic collision" involving a Ferrari.
Ronaldo was interviewed by police at the scene.