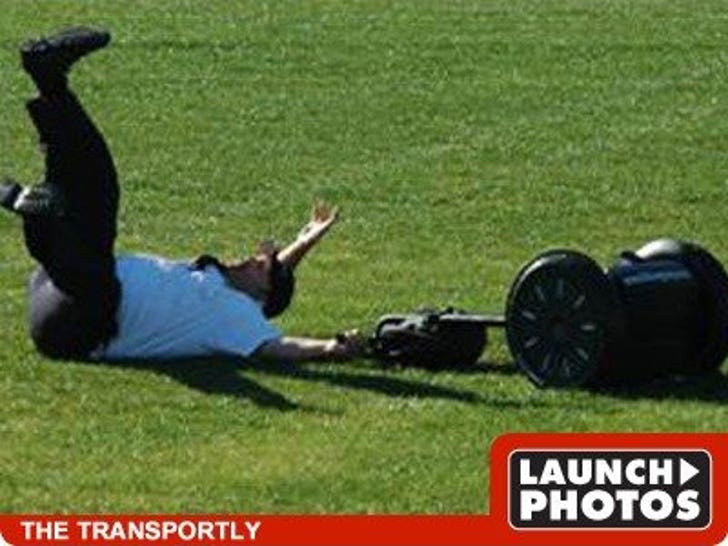 One would think it's impossible to look any dorkier than you do while riding a Segway -- that is, until someone busts their ass on one.
Yesterday at the Texas Motor Speedway in Ft. Worth, Kevin James gave race fans exactly what they love to see by crashing his two-wheeled nerd transporter while doing doughnuts in the grass.
The Segway was broken, but Kevin's pride somehow stayed intact.