All That Glitters Is ... Michelle Obama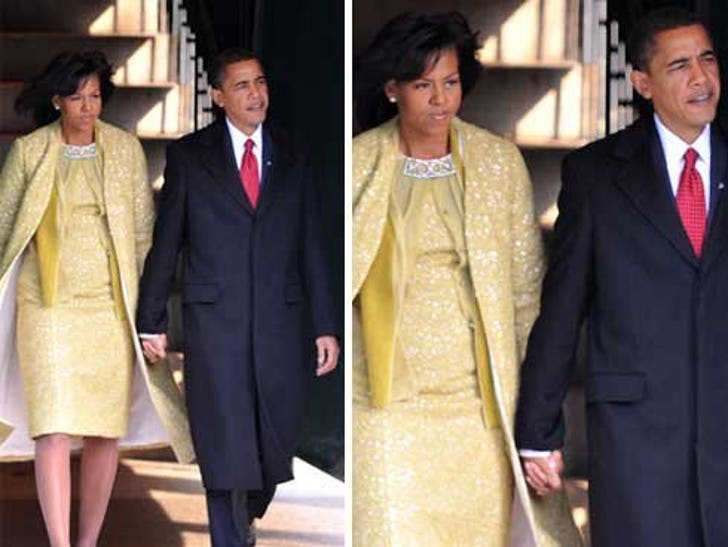 This is the First Lady's golden moment.
After her election night fashion debacle, Michelle Obama went with a more classic-looking sparkling gold dress and coat by Cuban-American designer Isabel Toledo for her husband's swearing-in ceremony this morning.
All eyes are now on what she'll wear to the inauguration balls.