Obama Framed by Heidi and Spencer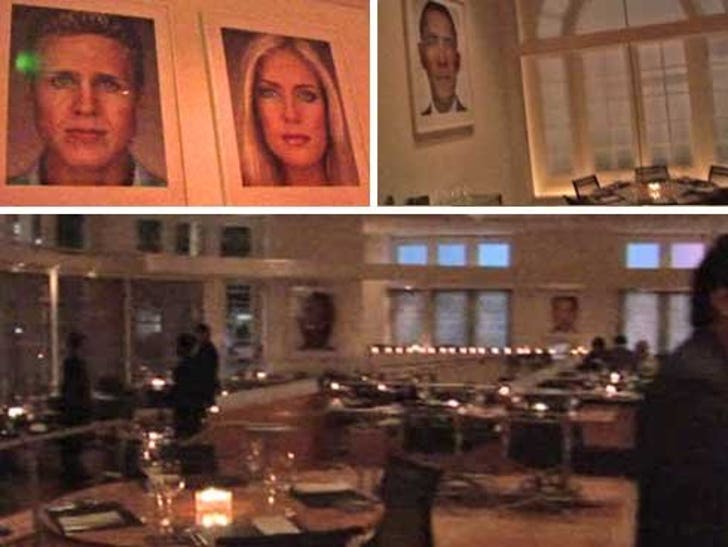 Today Barack Obama joins the exclusive ranks of an illustrious list of people ... like Heidi and Spencer!
Along with images of iconic celebs like George Clooney and Brad Pitt, the walls of Wolfgang Puck's Beverly Hills restaurant CUT feature the image of President Barack Obama and -- believe it or not -- everyone's favorite douchebag couple Heidi Montag and Spencer Pratt. For the record, the Speidi pics are the closest to Barack's pic.
The food at CUT is amazing, but the decor might make you lose your appetite.