Flight 1549 -- The New Crash Video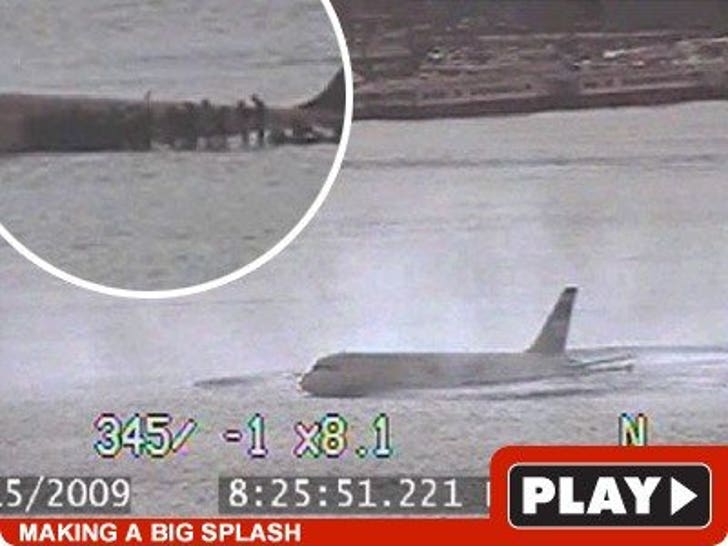 Shocking new CCTV video just released shows the moment US Airways Flight 1549 hit the Hudson, the plane still skidding to a stop in the river.
Almost immediately, passengers can be seen jumping from the aircraft into the water and onto the plane's wings -- the first rescue boat showed up three minutes later.
Thanks to the "heroic" maneuvering of Chesley "Sully" Sullenberger, all 155 people aboard survived the crash.