"The Office's" Angela -- Not Really a B*tch!?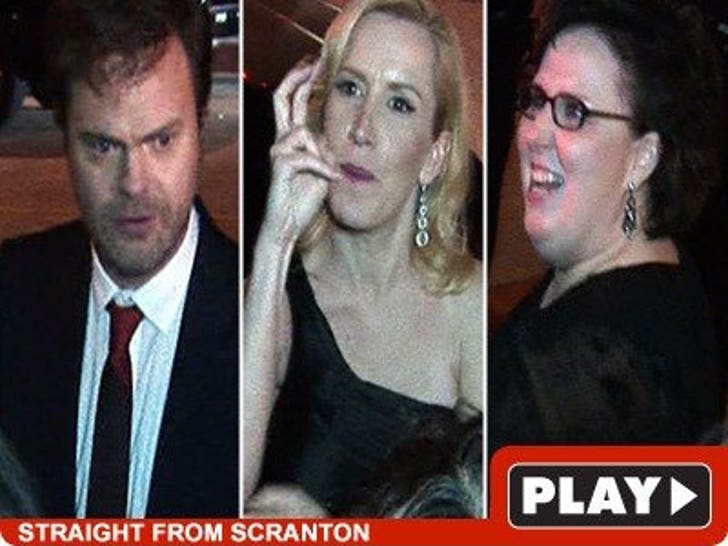 Not only is she not the heartless, awful, tight-ass of a person she appears to be on "The Office," but the chick who plays Angela (real name is also Angela) is one of the nicest people ever.
After the SAGs, Angela Kinsey - along with the rest of the Dunder Mifflin crew -- spent some extra time BS-ing with fans ... and they couldn't have been cooler about it.