Alba Can't Park with Honor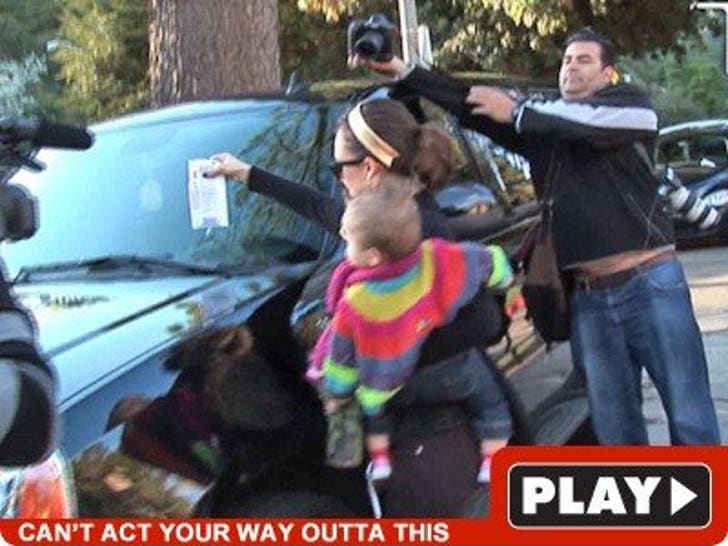 Jessica Alba was lookin' particularly fine this weekend -- as in, the hot law-breaker's gotta pay one.
Bill O'Reilly's #1 fan took her tot to the park on Sunday -- and left with a parking ticket.
Anyone forced to sit through "The Love Guru," consider this karmic retribution.