McConaughey -- Tick'd Off in Watch Store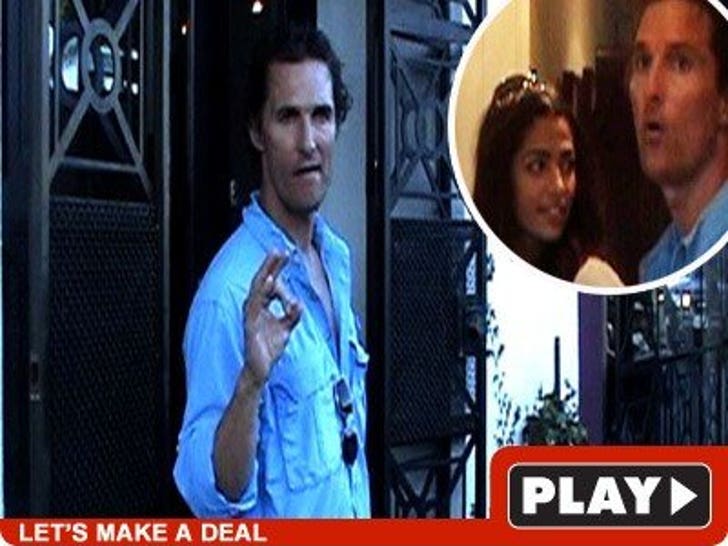 Mule kickin' hissy fitter Jake Gyllenhaal could learn a lot from Matthew McConaughey -- dude knows how to keep his cool when dealing with the paparazzi.
Yesterday in Hollywood, McConaughey didn't appreciate the paps filming him inside "Wanna Buy A Watch" -- where he and Camila were shopping on her 27th birthday. So Matt kindly, politely stepped outside to cut a deal with the photogs.