Jake G. Kicks Ass -- Ours!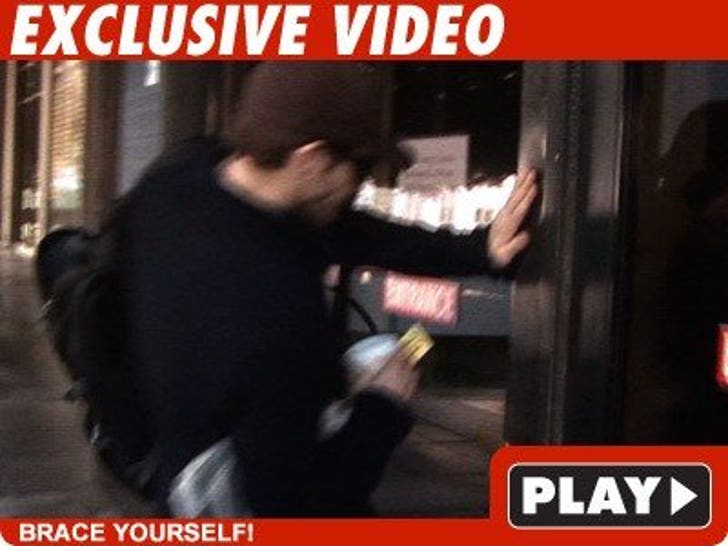 Our photog got a kick out of Jake Gyllenhaal today outside court -- as in, Jake mule-kicked him in the leg!
Our cameraman was waiting for Jake to return from a scheduled lunch break from jury duty, when a frustrated Gyllenhaal walked into the door after pushing instead of pulling. We asked how he was doing ... wrong question ... Jake stomped down into our guy's shin.
Jake's now inside the courthouse, waiting to find out if he'll be selected on a jury that will hear -- get this -- a battery case.
UPDATE: 5:14 PM ET: Gyllenhaal was just excused from jury service in the battery case ... probably because he just committed one!