Now This Is a Bloody Good Site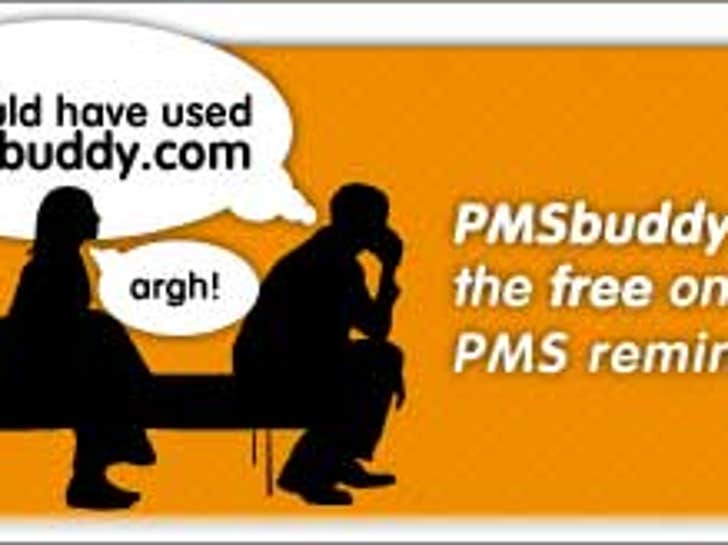 If you're tired of female mood swings, and handy on the Interwebs, perhaps there is a website that can help you.
With the motto "Saving relationships one month at a time," PMSbuddy.com allows you to set up reminders to let you know when the women in your life are having their time of the month. And ladies -- you can set up alerts to let all your friends know when your bitch level is set to Defcon 1.
When Al Gore invented the Internet, this is probably what he had in mind.