Bale Apologizes -- "I Acted Like a Punk"
Bale Apologizes
'I Acted Like a Punk'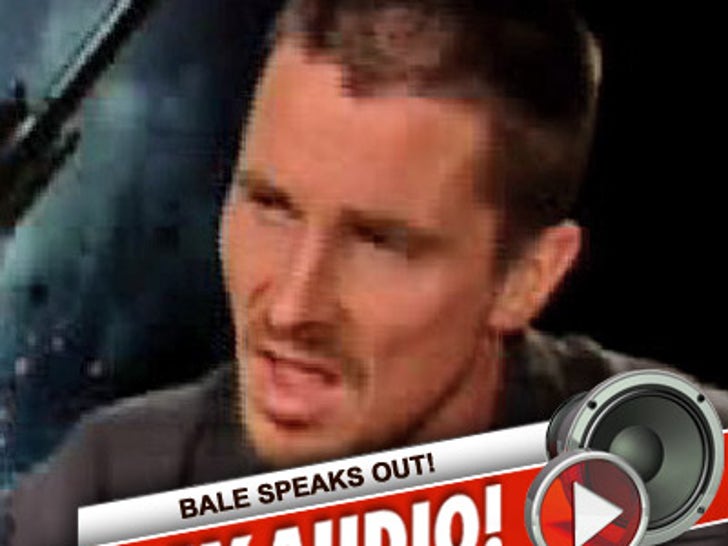 Christian Bale just finished publicly begging for forgiveness for that F-bomb filled, on-set explosion, saying he took it "way too far" and he only did it because he "cares too much" about the movie.
Bale called in to to L.A.'s "Kevin & Bean" morning radio show on KROQ and spilled his guts on the incident apologizing like crazy and explaining how things were never going to get violent with the guy he verbally attacked because the dude is a huge "ex friggin' football player ... not little orphan Annie!"
Oh, and he really wants you to see his next movie.